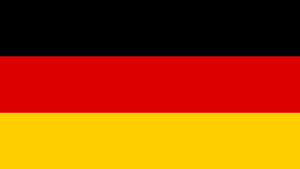 Germany, officially the Federal Republic of Germany is a country in Central and Western Europe. Covering an area of 137,847 square miles, it lies between the Baltic and North seas to the north, and the Alps to the south. It borders Denmark to the north, Poland and the Czech Republic to the east, Austria and Switzerland to the south, and France, Luxembourg, Belgium, and the Netherlands to the west.
Germany is a federal parliamentary republic led by a chancellor. With 83 million inhabitants of its 16 constituent states, it is the second-most populous country in Europe after Russia, as well as the most populous member state of the European Union. Its capital and largest city is Berlin, and its financial center is Frankfurt; the largest urban area is the Ruhr.
Germany is a great power with a strong economy; it has the largest economy in Europe, the world's fourth-largest economy by nominal GDP, and the fifth-largest by PPP. As a global leader in several industrial and technological sectors, it is both the world's third-largest exporter and importer of goods. A highly developed country with a very high standard of living, it offers social security and a universal health care system, environmental protections, and a tuition-free university education. Germany is also a member of the United Nations, NATO, the G7, the G20, and the OECD. Known for its long and rich cultural history, Germany has many World Heritage sites and is among the top tourism destinations in the world.
Several citizens of Germany appear throughout the Ryanverse.